We're Committed to Giving Back
Through our interactions and everyday business, we strive to care for the people that cross our path.
At the end of the day, we are more than just a forwarder: we are your partner.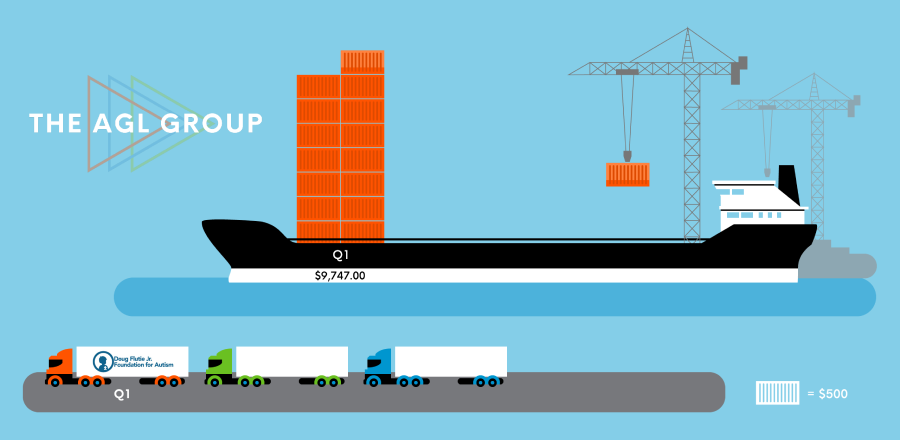 In Q4 2022 we selected Pan y Panela, a Colombian organization dedicated to providing nutrition to children, pregnant women, and elderly that are at risk of malnutrition. Pan Y Panela is close to the hearts of our employees in our Barranquilla, Colombia office. We are pleased to announce that we have raised $7,731!
The AGL Group will be donating $9,747 to the Doug Flutie Jr. Foundation for Autism, $1 for every load we shipped in Q1. We are beyond thrilled to be able to help charities close to our team's hearts. We have chosen the American Liver Foundation as the Q2 charity and will be working hard to achieve a substantial donation for them as well!